---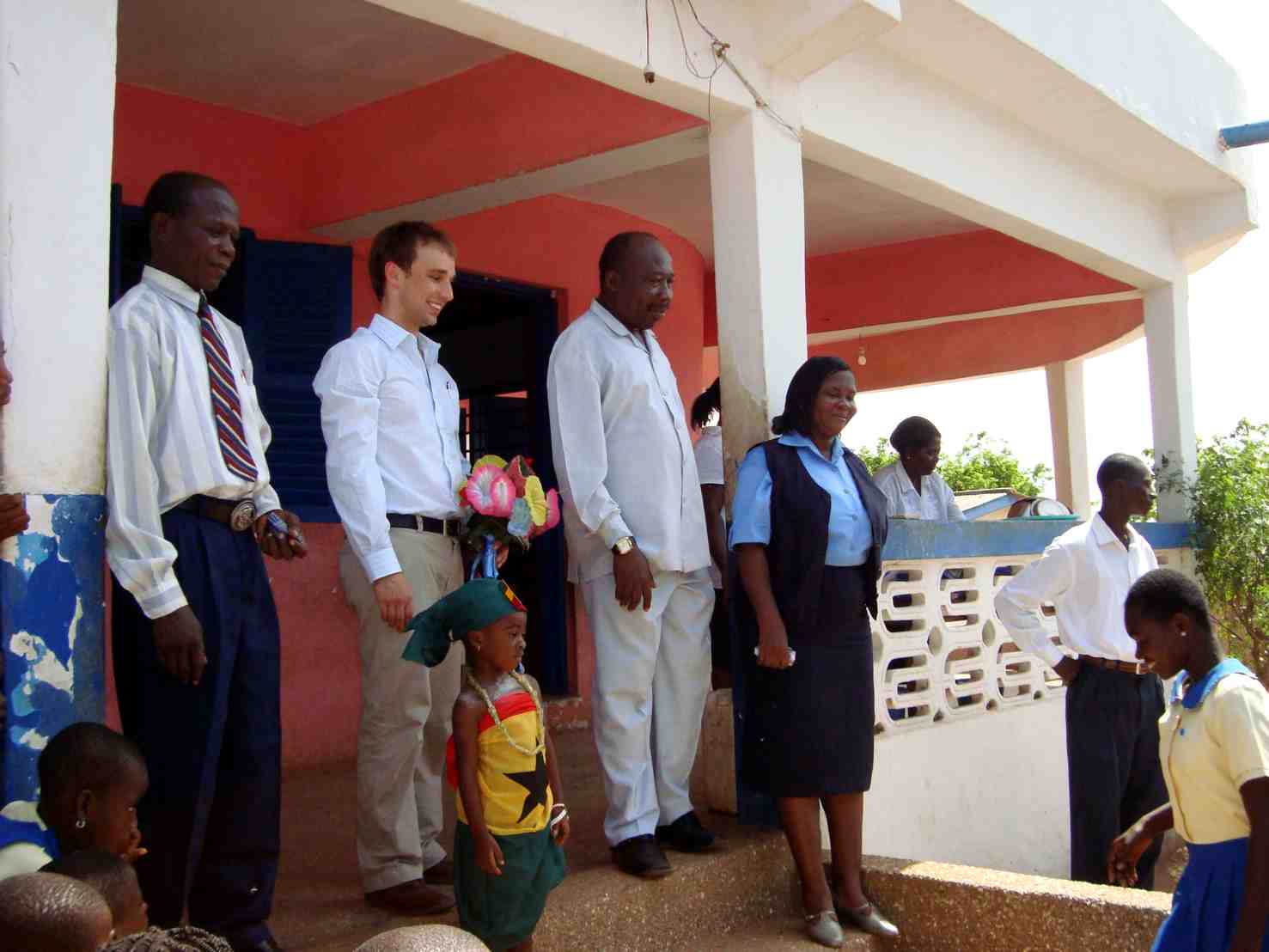 The program
If you are interested in getting a different kind of managerial experience and you've always wanted to do volunteering job overseas, this opportunity would suit you well. Your duties as a volunteer assistant head teacher will be to assist the head teacher with the day-to-day running of the school as well as with planning and adopting strategies to improve the school in all aspects – general school administration work. Some of your other duties will be drafting newsletters and other types of everyday school correspondence, keeping a record of the income and expenditure; administering any scholarships or bursaries to beneficiary pupils; assist the head teacher to conduct parent-teacher meetings as well as outreach visits to pupils' homes in order to get to know the pupils as well as their parents or guardians more. You'd also take a special interest in pupils who, apparently, may have one problem or other – whether it be a learning disability and/or issues at home and/or school and to impart new or alternative methods of teaching to some or all of the teachers – if you have the necessary know-how in that area. This position will task and stretch your administrative capabilities. You'll be dealing with the teachers in the school, the pupils, their parents or guardians as well as other members of the community and possibly government education officers, district officials and perhaps staff of the Internal Revenue Service. You'd have greatly expanded your managerial prowess and general understanding of how Ghana works by the time you are through.    Back to top

The schools
VIGS GHANA partner schools are located in many villages, towns and cities in the coastal belt. From Sega in the east through Prampram, Aburi, Tema, Bawjiasi, Accra and all the way to Twifu-Mampong and Takoradi in the west. We also have partner schools in the middle parts of Ghana (Kumasi).   Back to top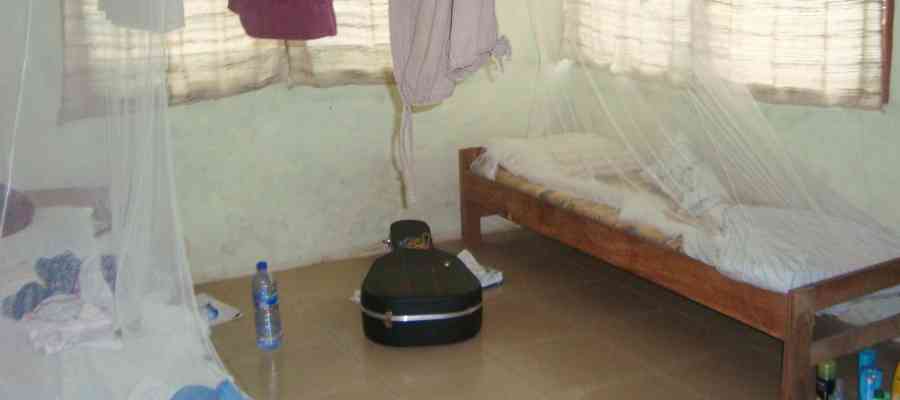 Most of the accommodation is with carefully-selected host-families, with a couple of dedicated volunteers' apartments. You would be placed in the same home with another volunteer — except you specifically state that you prefer to be placed alone. Volunteers coming as a pair or couple will not be placed with other volunteers in the same bedroom.  Volunteer(s) have their separate room – with a lock and key. There are two beds in the volunteers' room; each with a mattress and in most cases a table and chair. It is advisable to bring along a mosquito net and a spare bed sheet. Many homes have a shower and flush toilet. In others you would have to manage with a bucket of water and a pit toilet – more likely in smaller towns and villages. Laundry is usually done with a couple of buckets.     Back to top

Volunteers' meals
7.00am – Breakfast; 12.00pm – Lunch; 6.30pm – Dinner.
Volunteers will be fed a variety of food including indigenous African dishes such as fufu, banku, kenkey and red-red, as well as 'foreign' meals such as rice and pasta. Volunteers with special dietary stipulations such as vegetarianism or lactose intolerance can easily be catered for. Volunteers have to budget for their own drinking water. Bottled (as well as filtered, bagged) water is available for purchase in many parts of the village. A 1.5 liter bottle costs about US$0.85 whilst a pack of bagged filtered water (popularly known as 'pure water') costs about US$0.90. One pack of bagged filtered water contains twenty-five 0.5 liter pieces of 'pure water' sachets or bags. An alternative to buying bottled or 'pure water' would be to treat the tap-water with water purification tablets. Water purification tablets are not readily available in Ghana so you would have to bring some along if you intend to treat your own drinking water.
Back to top


Entertainment and sight-seeing
Weekends (Friday afternoon till Sunday evening) are free days. Volunteers at the children's home usually would organize entertainment and sight-seeing trips as a group to interesting places far and near.   Back to top

Volunteers' safety
Your safety is of paramount importance to VIGS. As such we give you all the relevant safety hints, plus we place you only in places where good medical services are within easy reach. In addition, we'll give you a cell phone – so you can call the in-country supervisors whenever the need arises. Our in-country support staff are on call 24 hours a day, 7 days a week.    Back to top

Minimum qualification required 
Applicants for this program must be able to communicate in simple English since English is the official language of communication in Ghana.    Back to top

Rough estimate of total cost involved
Flight to and from Ghana: US$600-1250 (Round-trip)
Ghana visa: US$80-170
Vaccinations: US$150-250
Travel Insurance: US$70-320
Miscellaneous personal items: US$300-900
Personal Spending money whilst in Ghana: US$200 upwards
VIGS GHANA Program fee: starts from US$450
So, a rough estimate of the total cost for a two-week program duration would be about US$1,870 – 3,560. Check the equivalent in your currency.    Back to top

Next steps — after you have been accepted and given your Placement information
After you have been admitted to participate in the program, you would now have to execute the following:

Other relevant facts about the program
Minimum volunteering/internship duration: 1 week.
Maximum duration: 6 months.
Age range accepted: 18 – 75 years.
We will send you a document on how to fund-raise for your trip – after you've confirmed your participation.
We will meet you at the Airport in Accra (ACC) on your arrival day.
We will give you a smart phone with internet and IDD (International Direct Dialing) capability on your arrival day.
The average work day is 3-8 hours for this program.
Saturdays and Sundays are free days.
You can contact VIGS GHANA local staff on cell phones all the time — 24 hours a day — seven days a week.
We can give you a Testimonial on successful completion of your volunteer or internship work.
You can pay the program fee through any of the following methods:
PayPal or debit/credit card.
Cash installments (or full payment) upon arrival into Ghana.